For immediate release: November 15, 2023
(Toronto, Ontario) The C.D. Howe Institute hosted a roundtable conversation on Canada's LNG potential and full value proposition, including its positive impact on reconciliation. The event, sponsored by Energy for a Secure Future, featured: Crystal Smith, Chief Councillor of the Haisla Nation; Martin Castro, President of Tenaris in Canada; and Susannah Pierce, President and Country Chair of Shell-Canada. The discussion was moderated by Duncan Munn, President of the C.D. Howe Institute.
Canada is uniquely placed to deliver energy as liquefied natural gas (LNG) that will significantly reduce global emissions. Pursuing this opportunity would create $10.2 billion in annual GDP, $3.6 billion in government revenues and 77,600 jobs across the country on an annual basis. Manufacturers in Ontario, like Tenaris that supply components from upstream to downstream in the energy sector are a part of the environmental, social and innovation value proposition of Canadian energy. Tenaris and other Canadian steel producers have been making important process investments to produce high quality, low-emission steel. The reliability and affordability of energy supplying manufacturers will be vital to Canada's success.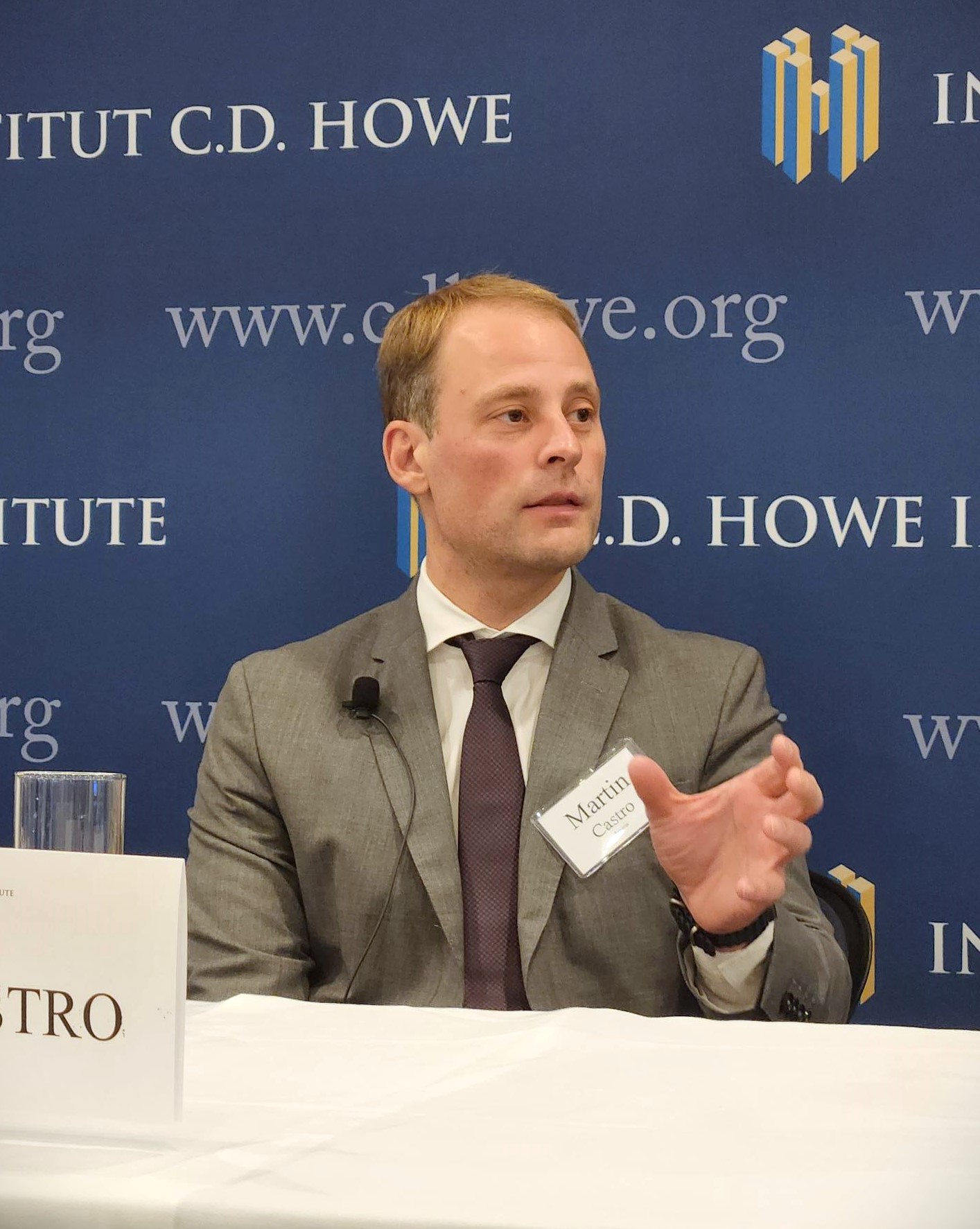 "Tenaris products contribute to a significant proportion of the world's energy access through the steel pipes it produces, and we see through this global lens the important role Canadian LNG can play in delivering energy affordability, reliability, and emissions reductions, world-wide. Our work in Canada aligns our company's commitment to invest in resource that paves the way towards a more secure future."
– Martin Castro, President, Tenaris Canada

Highlighted in the discussion, will be the important work of partnership that now gives Canadian LNG an important role in Canada's story of reconciliation. Today, many Indigenous nations are involved in the sector as proponents, owners, partners and regulators in Canada's LNG projects and related infrastructure.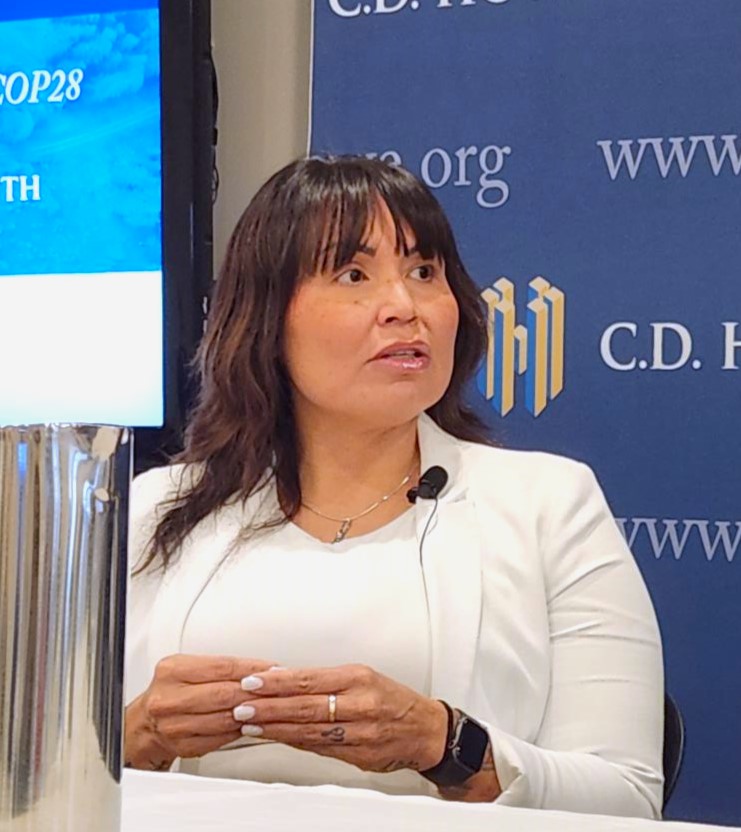 "In Canada, LNG development has produced many examples of true partnership and reconciliation. Haisla Nation's experience has been one long-term vision and involvement is driving global solutions for energy security and emissions reduction and prosperity for our nations. Our nation is the first to be a majority owner of an LNG facility in Canada – Cedar LNG – and it is changing the lives of our people for the better."
– Crystal Smith, Chief Councillor, Haisla Nation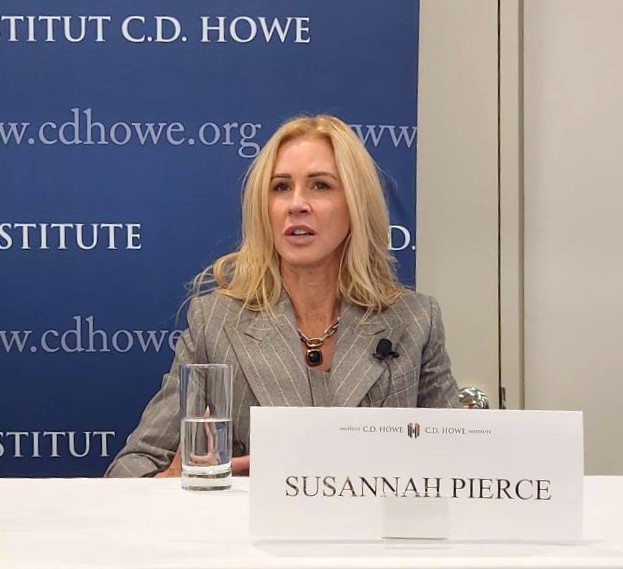 "Canada's LNG industry has an important role to play in providing energy security and affordability as the world transitions to lower-carbon energy,"
said Susannah Pierce, Shell Canada, President and Country Chair.
"It can also help unlock future opportunities where energy companies can meaningfully collaborate with Indigenous communities and help them become economic partners in developing this important resource."
The discussion draws upon the insights from Energy for a Secure Future's recent publication, "Canada's LNG Opportunity: A Value Proposition Worth Celebrating." It lays the groundwork for ESF's upcoming participation and messaging at COP28, the premier international conference on climate change.
For more information please contact:
Nicole Moran
Deputy Director, Energy for a Secure Future
media@energysecurefuture.ca
***
About Energy for a Secure Future
Energy for a Secure Future is a non-partisan civil society initiative that brings together Canadian business leaders, Indigenous peoples, organizations, and experts in a new conversation about energy and building a secure future for Canada and its allies around the world.
About the C.D. Howe Institute
The C.D. Howe Institute is a registered charity, and an independent not-for-profit research institute whose mission is to raise living standards by fostering economically sound public policies. Widely considered to be Canada's most influential think tank, the Institute is a source of trusted policy intelligence, distinguished by research that is nonpartisan, evidence-based and subject to definitive expert review.

The Institute is Canada's top think tank in worldwide IDEAS/RePEc and TTCSP global rankings and is the winner of seven Douglas Purvis Prizes for excellence in Canadian economic policy writing.